Aspi Fluids pumping station BP 11
Environment :
This pumping station has been specially designed to meet the requirements of the quality labels: Blue Flag and Clean port.
Easy to move and use:
It is equipped with rubber wheels, so that it can be easily moved to its place of use.
The BP11 is easy to use, compact and highly functional.
H = 1386mm, W = 800mm, D = 817mm
Pipe support dimensions: H = 1410mm, W = 290mm, D =237mm
Condensate trap.
100L PVC tank
Suction hose diameter 25mm, length 10m
25mm diameter delivery hose, length 2 metres
1 Connector for the toilet
1 Set of oil sensors
Single-phase power supply 220/230V.
Cable length 5m. Waterproof male plug.
1 Electrical control box with thermal protection
Carbon filter at the suction side.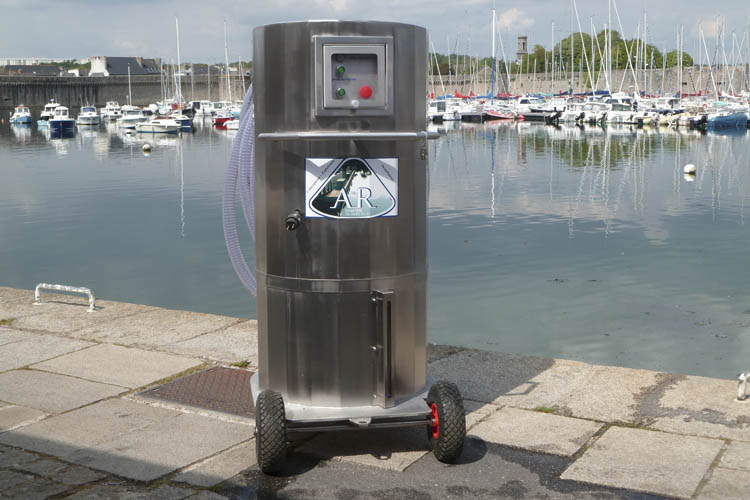 The BP11 bollard marketed by ARmarina for marinas and river stops is a mobile pumping station.
No means of communication


Our equipment meets 
to the same safety requirements
In accordance with the Machinery Directive 2006/42/EC, In accordance with the Low Voltage Safety Directive 73/23/EC
Would you like to talk to a specialist in marina design?
Check out our full range of equipment for your marina